Technology
In these decades of low-growth economy under stagnating situation,
Large-scale production & mass commercialization have been shifted to a new production style: "Many-variety low-volume production". It is how we achieve this with our technologies, quality control and systematic manufacturing systems. The customer's needs can be met with our acquired know-how of customization technique on our own.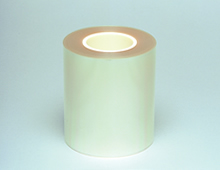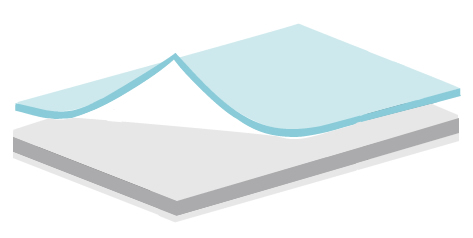 1

Main Choice of Substrate Films

Polyester film, vinyl chloride film, polypropylene film, synthetic paper film, polystyrene film, polyimide film, polyolefin film, aluminum evaporated film, etc.

2

Main Choice of PSAs

Strong, Removable, Fine, UV cutting, Colored, Flame Retardant and Laminating PSA, etc.

3

Main Choice of Release Paper & Films

Glassine Paper, High Quality Paper, Polyester Film, Polypropylene Film, etc.
* In addition to the above, there are various types of base films, adhesives and release materials.
Coloring / Function Added Technology
In the development of PSA-film Product, we have abundant adhesives for compatibility with film, usage and environmental conditions, but not only that, but also our own coating technology, The customizing design of optimal adhesive performance and functionality is provided by the function imparting technology.
Main functions of PSA-film Product
We can propose some adequate function films from the "combination (customization)" of various materials and technologies.
Coating Technology
Matte coating
IJ coating
Specific Coating
Embossing etc.
Function Imparting Technology
Heat Shielding Function
Improved Coloring / Concealment
Improved Flame Retardant
Conductivity etc.
Process Technology
Flat PSA
MATRIX PSA
Tack-Emboss etc.
Support for both "Evaluation Sample of Small-scale Trial" & "Measured Properties, Estimated Effects based on your Conditions"
Coloring /Function Added Technology
Heat Shielding Function

Sunlight Controlling Film for Window Glass

Coloring / Concealment

Identification Label
Concealment Label
Decorative Car Film
Glass Decorative Film

UV Cutting

Weather Resistant Lamination Film
Building / Scatter Prevention Film (UV cut rate 99%)

Flame Retardant Function

Electric Conductive Function

Alkaline Soluble

Peel-off Labels at Scrubbing
Coloring
To make an original transparent PSA got coloring is intended that it becomes easier identified in visual.
The finish with the colored PSA application can make a difference depending on the compatibility of the PSA with the dye / pigment with our coating technique.
NEION makes use of the technology that has been cultivated for many years, and is also capable of adjusting color shade.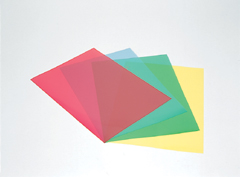 Overcoating
A thin film coating is applied to the surface on the base film to put in a functionality.
For example, to achieve beautiful printing with an ink-jet printer, the film surface should be coated with an ink-accepting layer on our own technology.
NEION can give various functions on the surface of the main PSA-film, in addition to the PSA as well.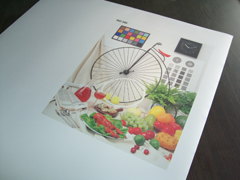 Advanced Equipment to Meet Customer Needs
We respond to customers' various needs with advanced functional & productive equipment. Based on NEION's unique development system, we continue to focus on the customer satisfaction with "The most adequate material for your needs", "Advanced PSA coating technology" and "Quick response to needs of you".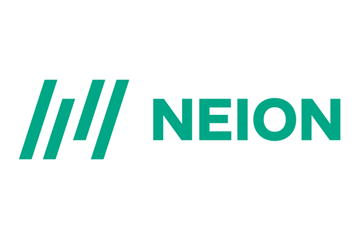 Production Equipment at Mie Plant (1st process)
PSA Process
Coloring / Function Added
Wide Variety of the PSA-film Products with our Coating Machines with a spec of Clean-room, and of General-purpose as well.
From a Wide Range of Spec Machines for Small lot, to Wide types: 1800 mm width.
Features: Maintains 1000-class Cleanliness.
Possible thin-film coating (minimum coating thickness 0.5μm ~)
Ink-jet coating and decorative glass film or mat coating
Example: Actual performance of double-sided tape with a total thickness of 5μm (0.005mm)
Protective film and double-sided tape can be attached with a wide size.
Features: Wide lamination process done in a clean-room circumstance.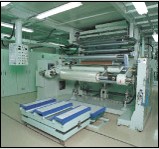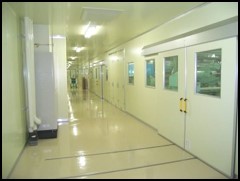 Production Facilities at Mie Plant (Secondary Process)
Slit Process
back slit Process
Various products can be processed by our slitting machines at a timely order in clean-room or general-purpose circumstance.

They are so active in the field of precision equipment and electronic components that Demanding high quality requirements: the cleanliness 10,000-class can be also handled in Mie plant.

Choice a wide range of package style, case packing, even hanging roll style, our shipment system has completed a direct delivery to your site.
Features: Any acceptable packaging is possible like a specification of commercial materials such as OEM or overseas trade item.
Osaka Factory Production Facilities (primary Process)
Plain PSA-film Sheet Process
Carry-in Process
Very Thick Substrate
Small lot PSA-film Sheet Process is possible in the form of a Flat sheet
Example: Quick response PSA-film Sheet Process for carry-on items (printed sheets, etc.)
Supports up to 650mm width, can be processed in small lots
Supports a maximum width of 630mm and can be laminated in small lots
Example: Laminating protective films
Osaka Factory Production Facilities (Secondary Process).
Slit Process
Back-slit Process
Equipped with general-purpose slitting machine
Features: Various products can be processed by our slitting machines, equipment, short delivery time and small lot.
Cutting
cutting
back slitting
Can cut up to 1100mm x 2500mm
Example: Side Sticker of Large Vending Machine
Laminating
carry-on Process
Supports up to 800mm width
Features: Quick Response Lamination Process for Carry-on Items (Printed Flat Sheets, etc.)
Nichiei (Thailand) Production Equipment (Primary Process)
PSA Process
coloring / Function Added
Various Products can be Processed by Coating Machines at a Timely Order in Clean-room or General-purpose Circumstance.
Max 1600mm width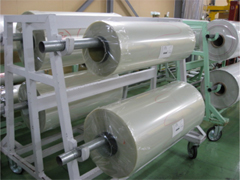 Adhesive Process & Coloring / Function Added
Slit Process
Slitting Process in Clean-room Circumstance
Various Products can be Processed by Slitting Machines in Clean-room or General-purpose Circumstance.